FRAUD ALERT INFORMATION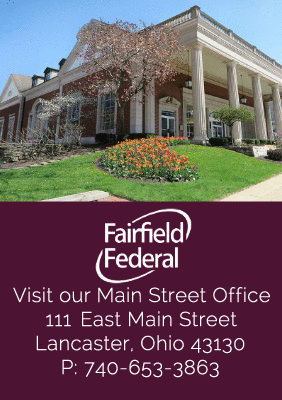 It's happening more and more. People are getting scammed out of their hard earned savings. Lottery winners, foreign business offers, overpayments on merchandise sold on the internet - these are just a few ways that are being used to scam innocent people. If you would like to learn more on how to prevent this from happening visit www.fakechecks.org or www.fraud.org. Please don't hesitate to contact us if you have any questions.

Here are a few tips you can follow to protect yourself.


PASSWORDS ARE VERY IMPORTANT AND VERY PRIVATE

You'll never want to give your password to anyone.


NEVER GIVE OUT PERSONAL INFORMATION ON-LINE

You should safeguard your social security numbers, account numbers, passwords, and PIN numbers.


YOU SHOULD NEVER RESPOND TO UNFAMILIAR E-MAILS

Phishing ploys are commonly used to try to obtain your personal information. When in doubt contact the sender of the e-mail to verify the validity of the e-mail.


YOU CAN GET A FREE CREDIT REPORT ONCE EVERY 12 MONTHS

You can call 877-322-8228 or go to www.annualcreditreport.com to receive your report. You may also contact any of the three agencies directly

EQUIFAX
www.equifax.com • 877-322-8228

EXPERIAN
www.experian.com • 888-397-3742

TRANSUNION
www.transunion.com • 800-888-4213


SHRED PAPERWORK THAT HAS ANY PERSONAL INFORMATION INCLUDED.
REPORT LOST OR STOLEN DEBIT AND CREDIT CARDS AS SOON AS POSSIBLE.


And again, as always please don't hesitate to contact us locally 740-653-3863 or toll free 800-650-0987 if you have any questions regarding your accounts with Fairfield Federal.

Fairfield Federal Debit Card contact:
800-528-2273
Fairfield Federal Credit Card contact:
866-543-6308


>> Click Here for updated consumer alerts from the FDIC website <<